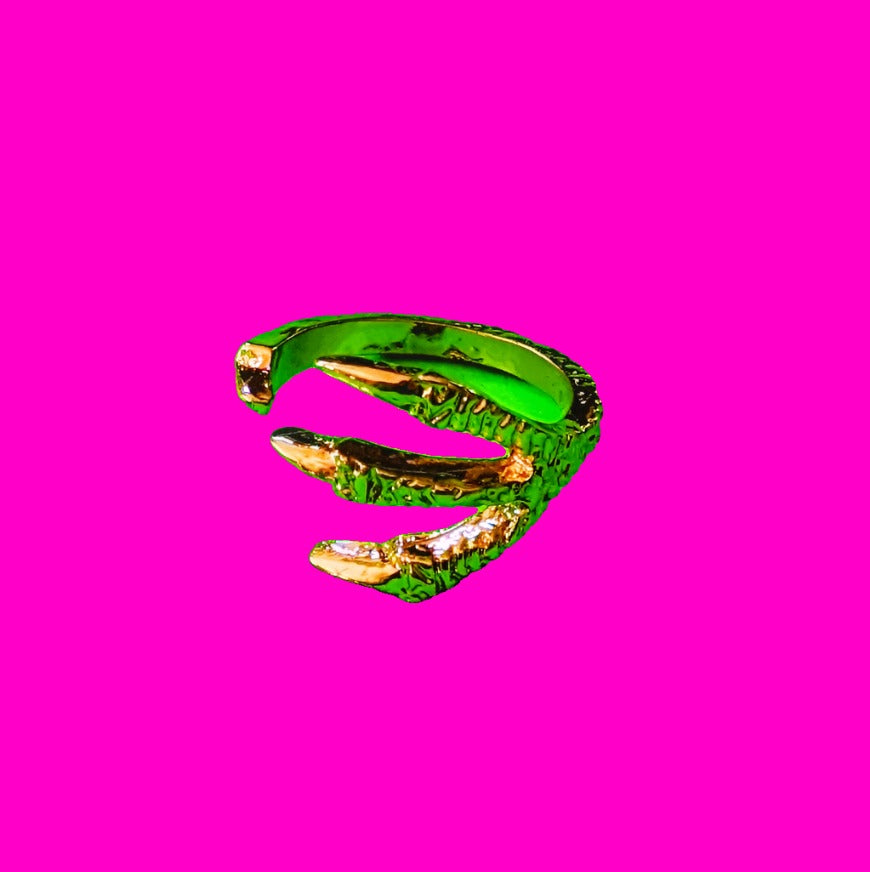 Dragon Claw Ring
$6.00 $12.00
The talons on this Dragon Claw ring will have you in its terrifying grasp!
The detail in this wrap-a-round ring is killer, with each knuckle and nail visible!

Width at top of ring measures 5/8" across.
Gold tone metal, with a 3mm band.

Perfect as a pinky or midi ring!
Ring can be pre-sized, upon request.