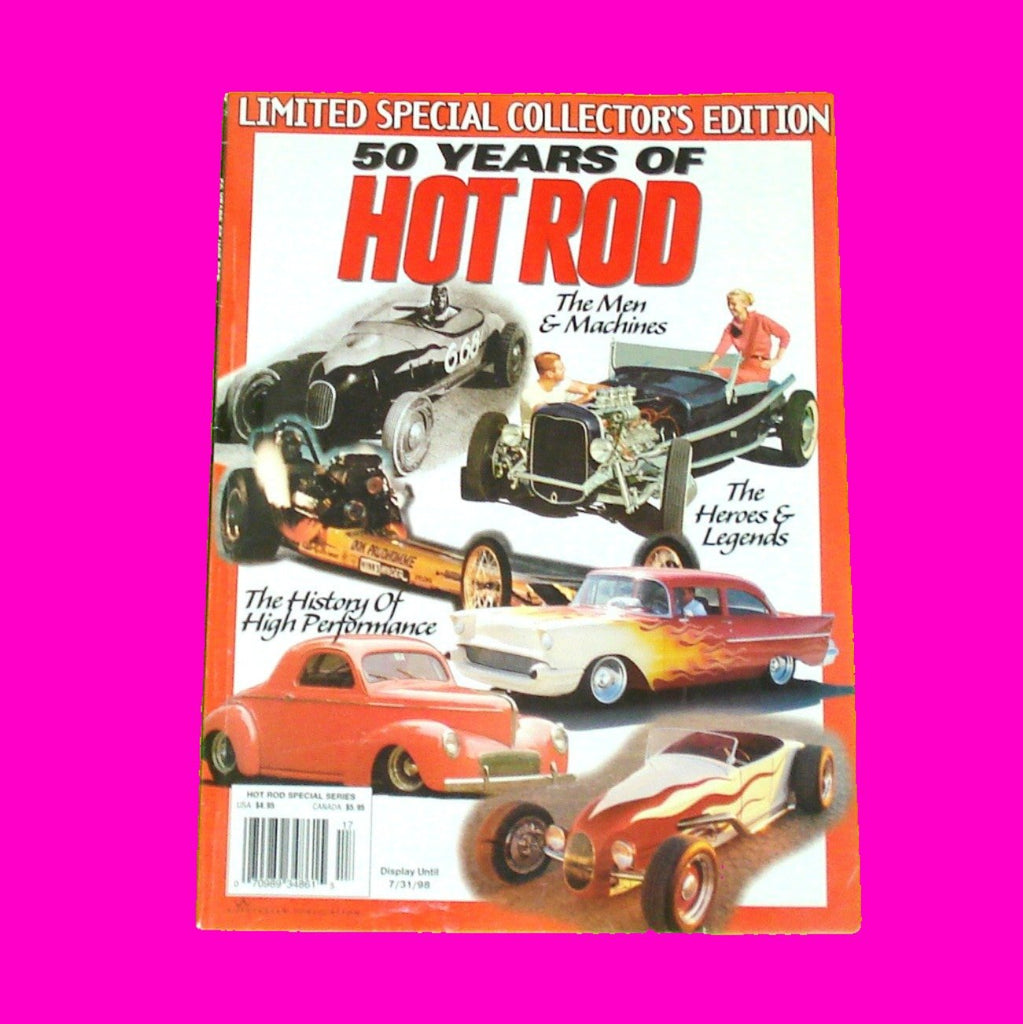 Hot Rod Magazine - 50 Years of Hot Rod Collector's Edition 1998
$14.00
Perfect for the automotive enthusiast, or great for repurposing! This is an original Hot Rod magazine, not a reproduction, and features some great colour and black and white images and text! A fabulous feature special edition for the 50 year anniversary of Hot Rod Magazine! Includes a conclusive look back, with original articles, retro advertising, and features on Grumpy Jenkins & Richard Petty.
Excellent condition, with only a small 8mm tear to bottom of back cover; otherwise, perfect, with no loose, missing or torn pages, and covers intact.
Straight from the private collection of the original subscriber, these issues were well loved, and cared for, and it shows.