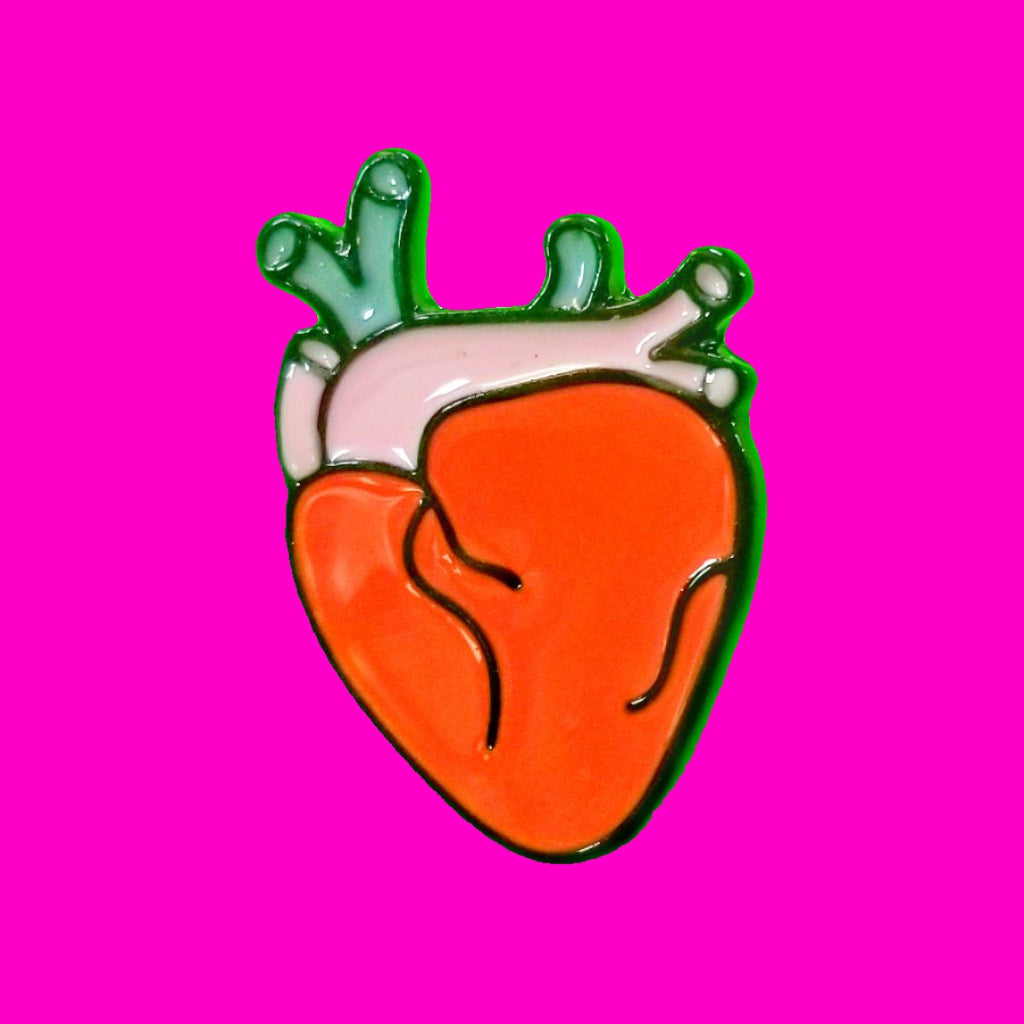 Anatomical Heart Pin
$14.00
Inspired by classic anatomical illustrated texts, including Grey and Tortora, this glossy enamel pin is perfectly ghoulish! Up your pin game now!
Pin is sturdily soldered to a lapel style pin, then coated in black enamel, and finished with hand-set enamel, in a two-stage process.
Pin measures 7/8" across, by 1" long, with a 1/4" barb.