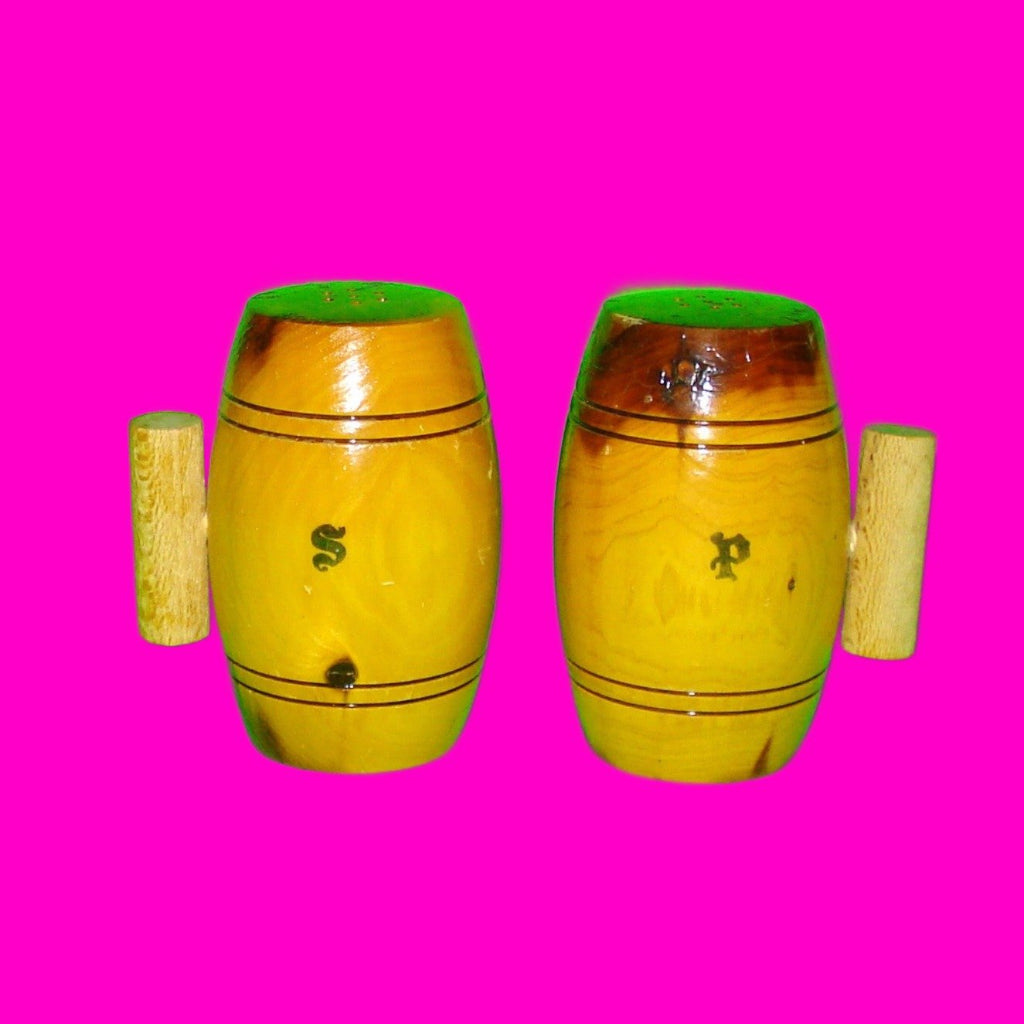 Barrel of Fun Salt & Pepper Shakers
$12.00
Roll out the barrel, we'll have a barrel of fun! Roll out the barrel, we've got the blues on the run!
Zing boom tararrel, sing out a song of good cheer! Now it's time to roll out the barrel, 'cause the gang's all here!

These vintage S&P shakers are perfect for your kitschy kitchen! Featuring wood carved construction, with a fabulous pine grain, scripted 'S' & 'P's front and centre, and all sealed in with a honey gloss! 'Yellowstone Park' is scripted across the back of the pepper shaker.

Each shaker measures 2 1/2" across, 3" across with handle, and 4" tall.
Bottom stoppers included.

Excellent condition, with no chips, cracks, discolouration or other signs of wear.