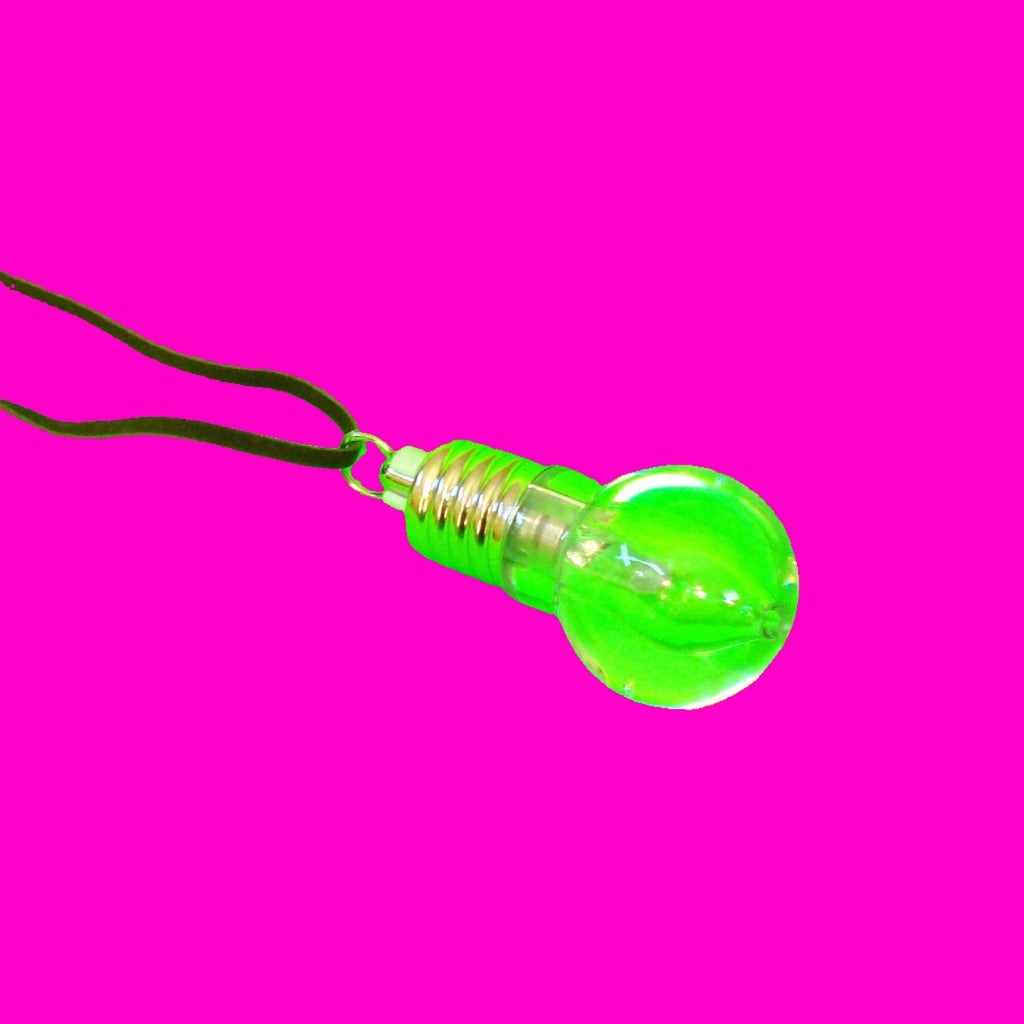 Bright Ideas Necklace
$20.00
Full of bright ideas!

In high gloss coated acrylic, this won't be in danger of breaking like glass versions, or scratch like other acrylic or plastics!
Fitted with an LED bulb hidden inside, with a press of the top, this piece flashes blue, green & red!

Light bulb measures 1 1/8" across, by 2 1/2" long.
Acrylic and metal, with electronic components.
Uses three standard watch batteries, included.


Comes with a 36" silky soft suede cord.