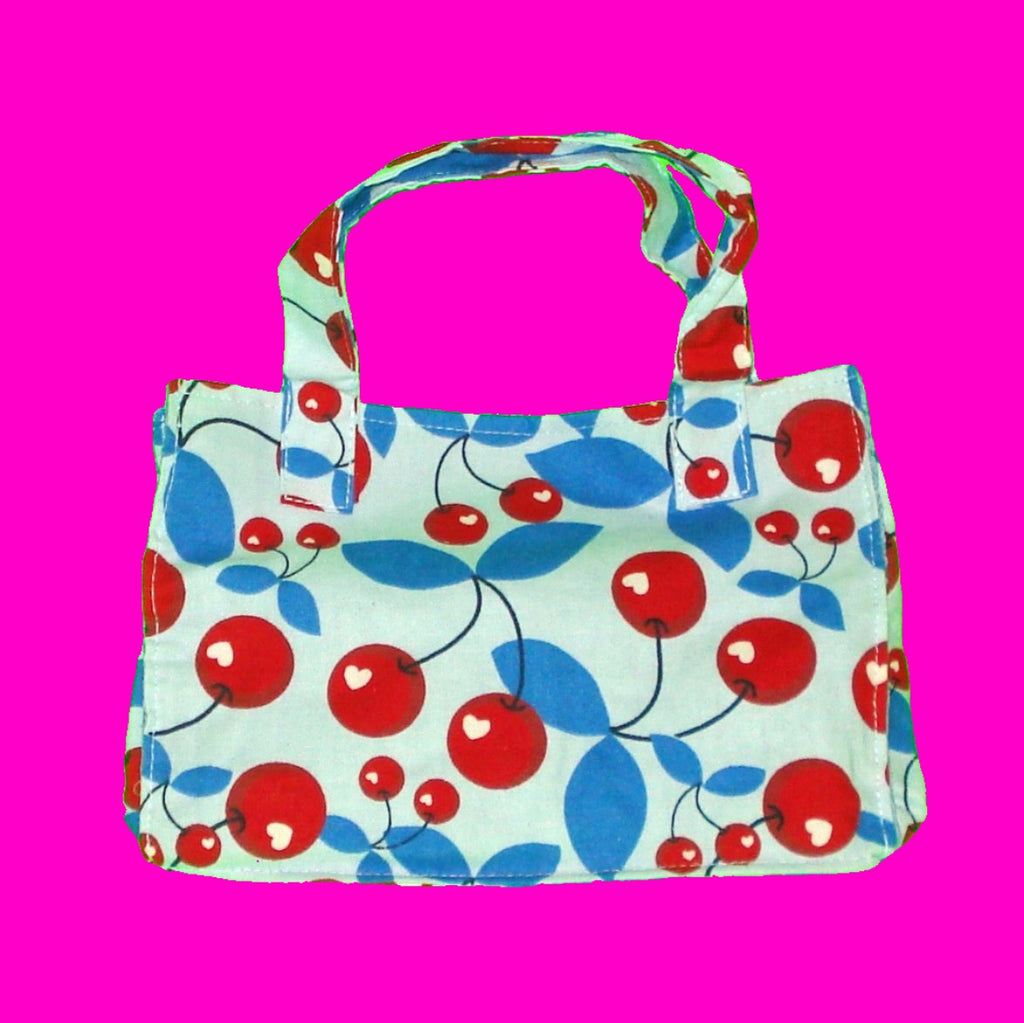 Classic Handbag - Cherries - More Styles!
$24.00
 Get you sass on with this fun pop-art take on a classic cherry design! In a classic style, with flare, this purse holds all the essentials!

Measuring 9" across, 6 1/2 deep, 2 1/2 wide, with 12" handles, it is big enough to carry all the lip gloss you could need to sweeten things up (and a whole lot of other stuff, too)! The base is reinforced.

All of our items are either one-of-a-kind, or made in very limited quantities, so if you see something that catches your eye, snap it up before someone else does!