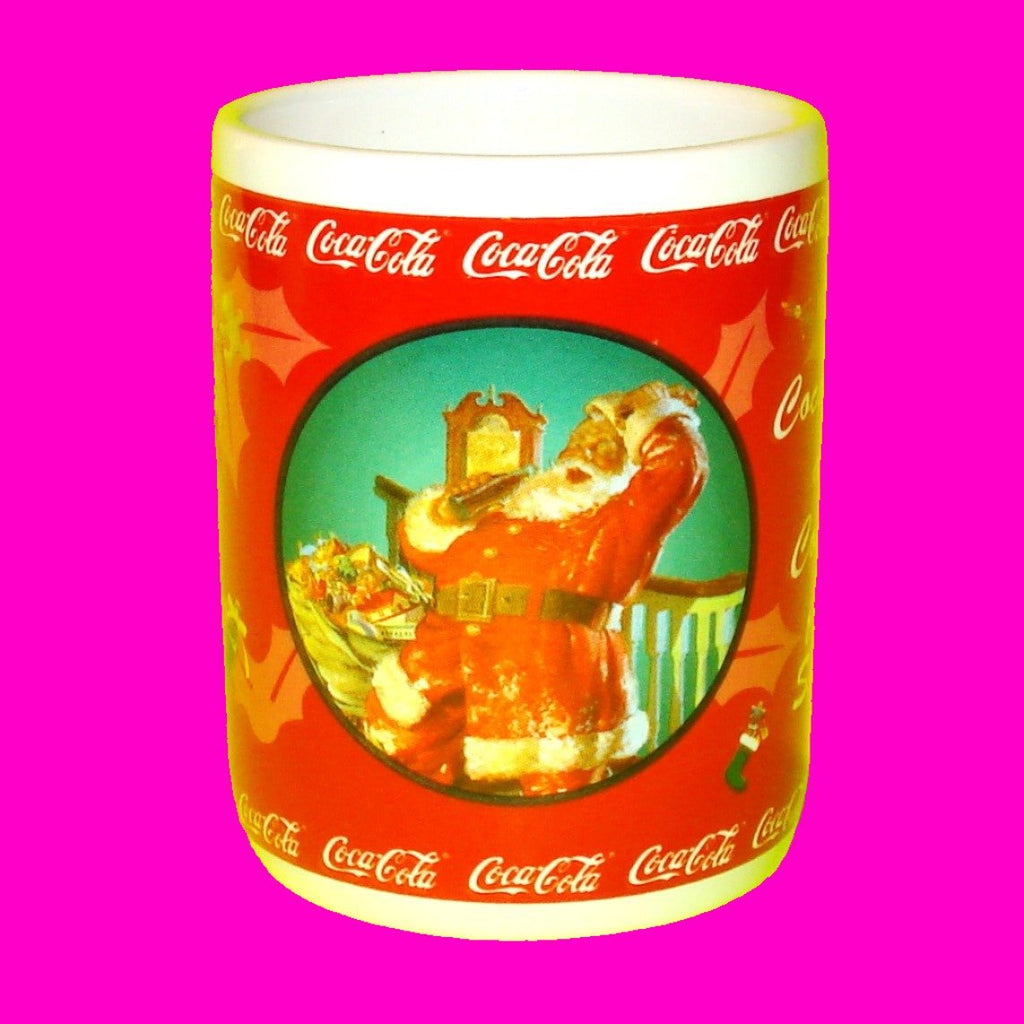 Coca Cola Cocoa Mug
$12.00
HO HO HO! Grab a cup of hot cocoa and settle in! It's Christmas Eve, and Santa is on his way!
This little mug from Coca Cola features their iconic Christmas spirit, with Santa enjoying some soda and cookies!
Mug measures 2 5/8" wide, by 3 1/2" tall.. New condition, with no chips, cracks, discolouration or other signs of wear.
All of our vintage pieces are carefully curated to be fun and original! We hope you think so too!