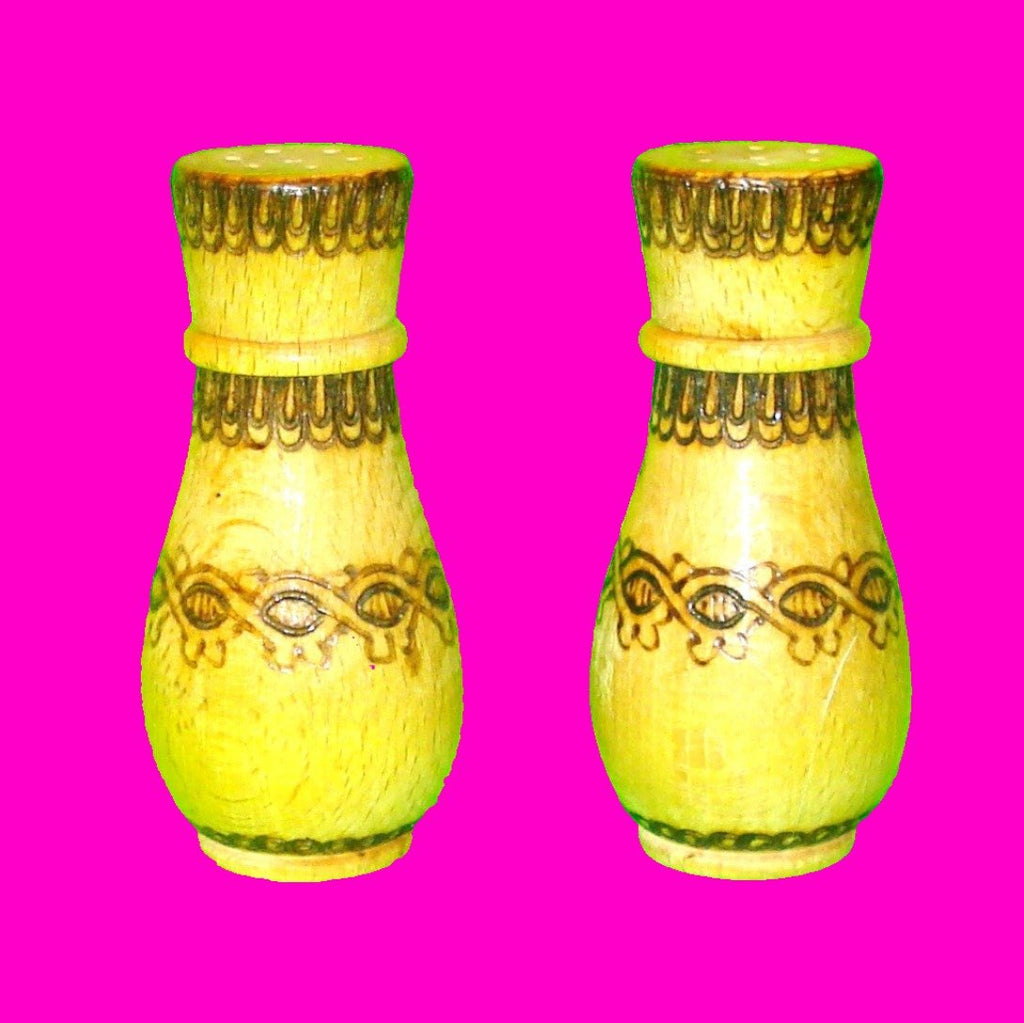 Country Chic Salt & Pepper Shakers
$12.00
These simple and classic shakers are just the thing for your kitschy kitchen, or S&P collection!
In sealed wood, with a hand-detailed pattern burned into the surface, these pieces are a work of art!
Each shaker measures 1 1/2" across, and 3 1/4" tall. Stoppers are lids; new condition, with no chips, cracks,or discolouration. Vintage 1970s.
All of our vintage pieces are carefully curated to be fun and original! We hope you think so, too!