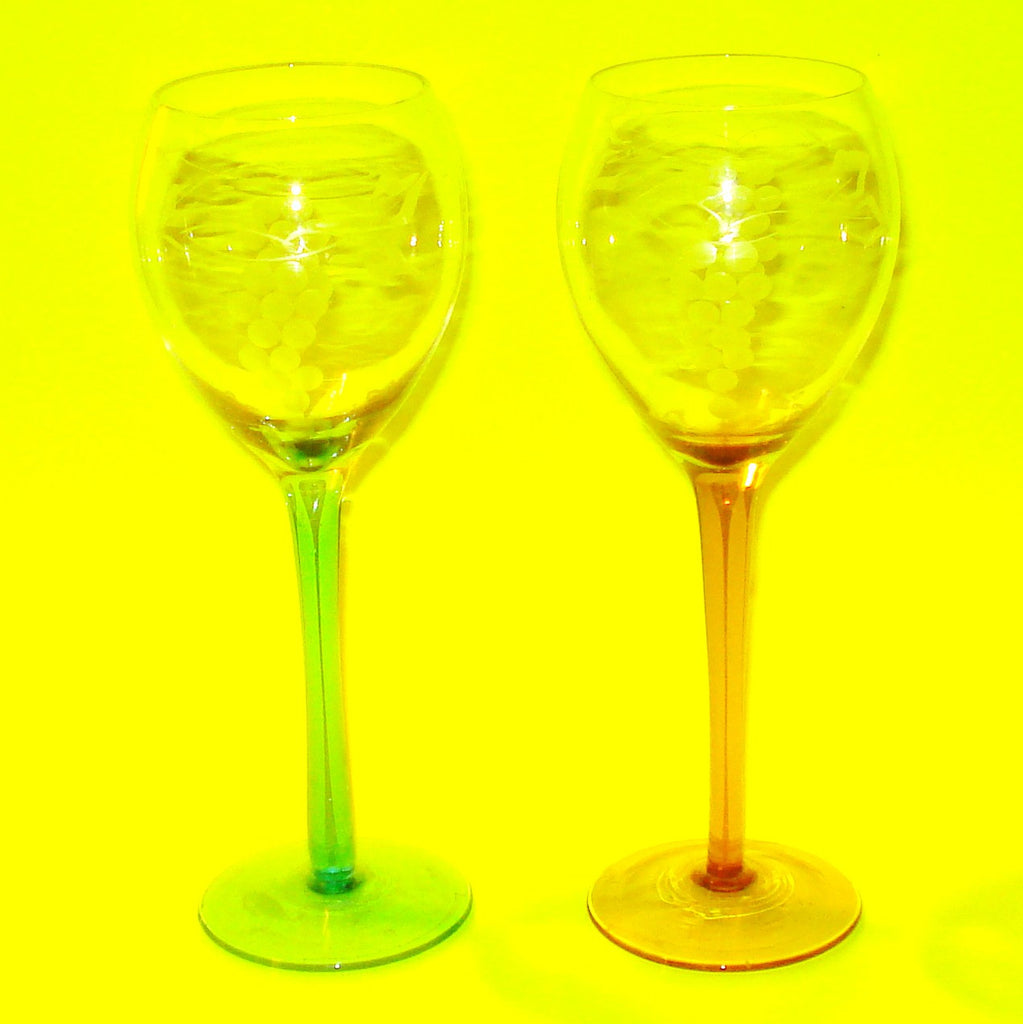 Etched Wine Glasses - Set of Two
$16.00 $26.00
These pretty wine glasses are perfect for sipping! A fabulous addition to any dinner table, these are perfect for sipping port, or a sweet chardonnay!
In a pretty two-tone style, these glasses have fabulous detail, with grapes and vines etched on each one! You get a set of two.
Each glass measures 3 1/4" wide, by 8 1/4" tall, with a 3" base. New condition, with no chips, cracks, discolouration or other signs of wear. Vintage 1970s.
All of our vintage pieces are carefully curated to be fun and original! We hope you think so too!