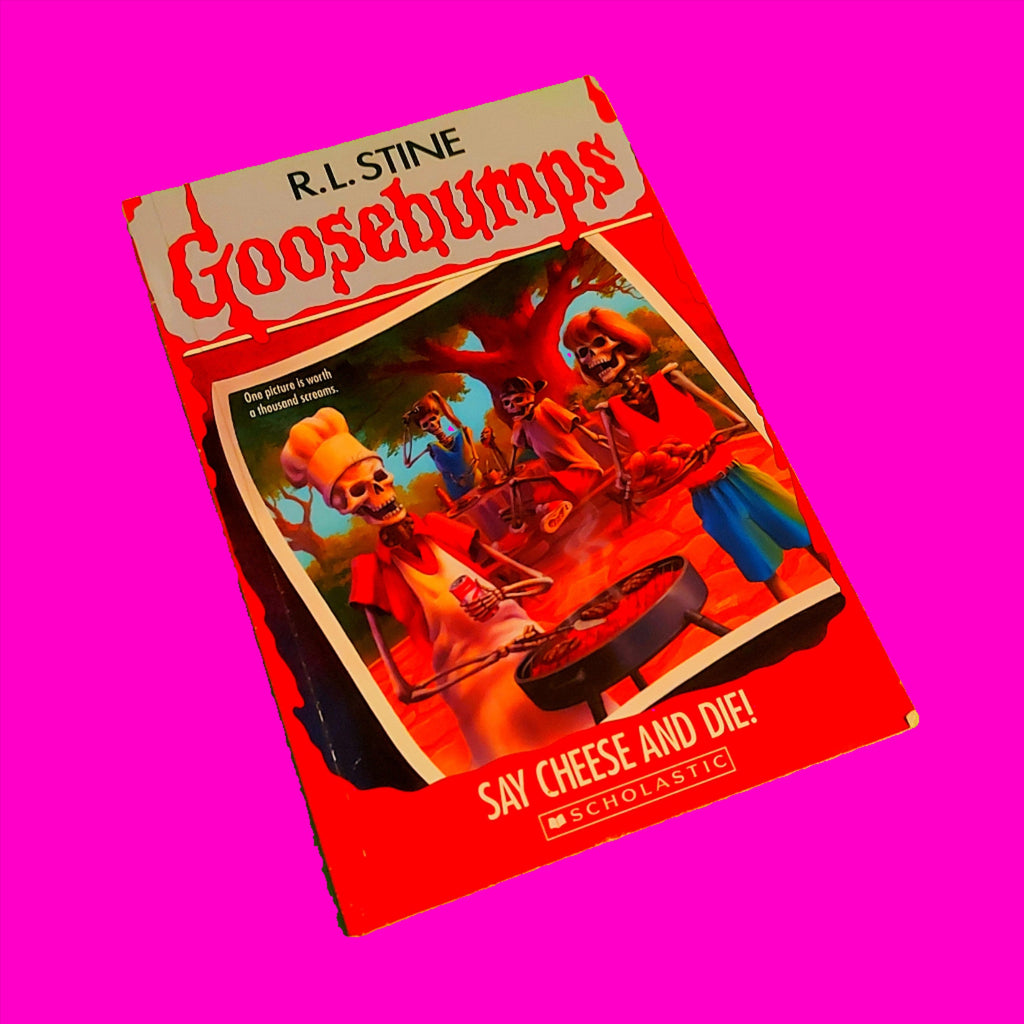 Goosebumps - R L Stine - More Issues!
$6.00
Goosebumps
R L Stine
#4 - Say Cheese and Die!
136 pages
2015 Scholastic Edition Reissues
Very Good condition, with some very light cover wear; otherwise like new, 
no loose, creased, torn or missing pages
#12 - Be Careful What You Wish For...
122 pages
1993 Original Scholastic Edition, 24th Printing
Very Good condition, with some very light cover wear; otherwise like new, 
no loose, creased, torn or missing pages
#17 - Why I'm Afraid of Bees
118 pages
1994 Original Scholastic Edition, 3rd printing
Good condition, with a crease to the front cover, and some light darkening of pages; no loose, creased, torn or missing pages

#19 - Deep Trouble
118 pages, plus full chapter preview of #20 The Scarecrow Walks at Midnight
1994 Original Scholastic Edition, 11th printing
Very good condition, with a name written inside the front cover, and light corner wear; no loose, creased, torn or missing pages