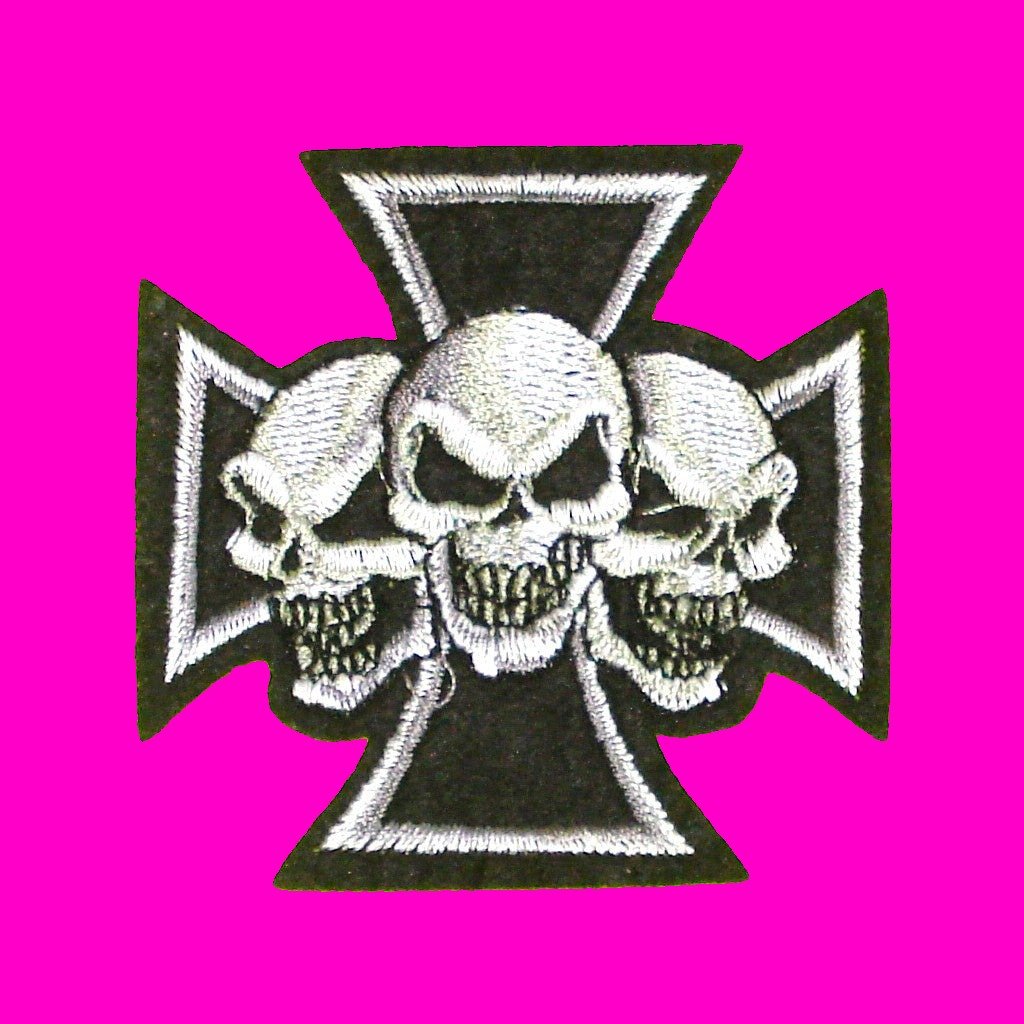 Iron Cross Skulls Patch
$4.00
Three skulls full of evil peer out from a black Iron Cross!
Patch measures 2 3/4" across, by 2 3/4" tall. White and Grey cotton/poly blend thread on black cotton felt. Iron-on adhesive on back.
All of our items are either one-of-a-kind, or made in very limited quantities. Get it before it disappears!