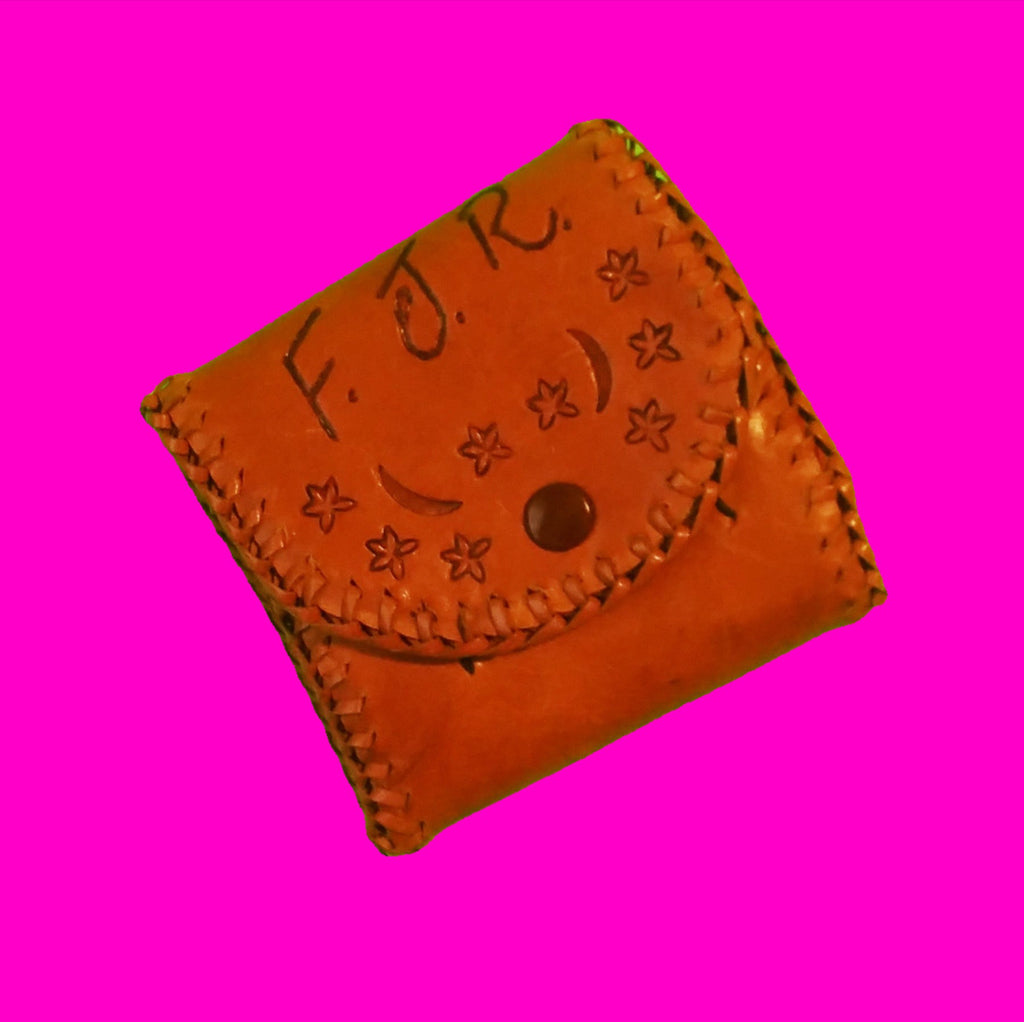 Leather Bullet Case
$16.00
 This classic vintage piece is perfect for starting conversations!

Wear it on your belt, or set it out for display.
This vintage bullet holder is made from sleek luxe amber leather, hand-tooled with simple blossom and crescent designs, and the makers FJR monogram.
Measures 3 1/2" by 3 1/2", and has slots for ten projectiles.
Leather is in supple condition, with no crackling or discolouration.
Vintage 1960s