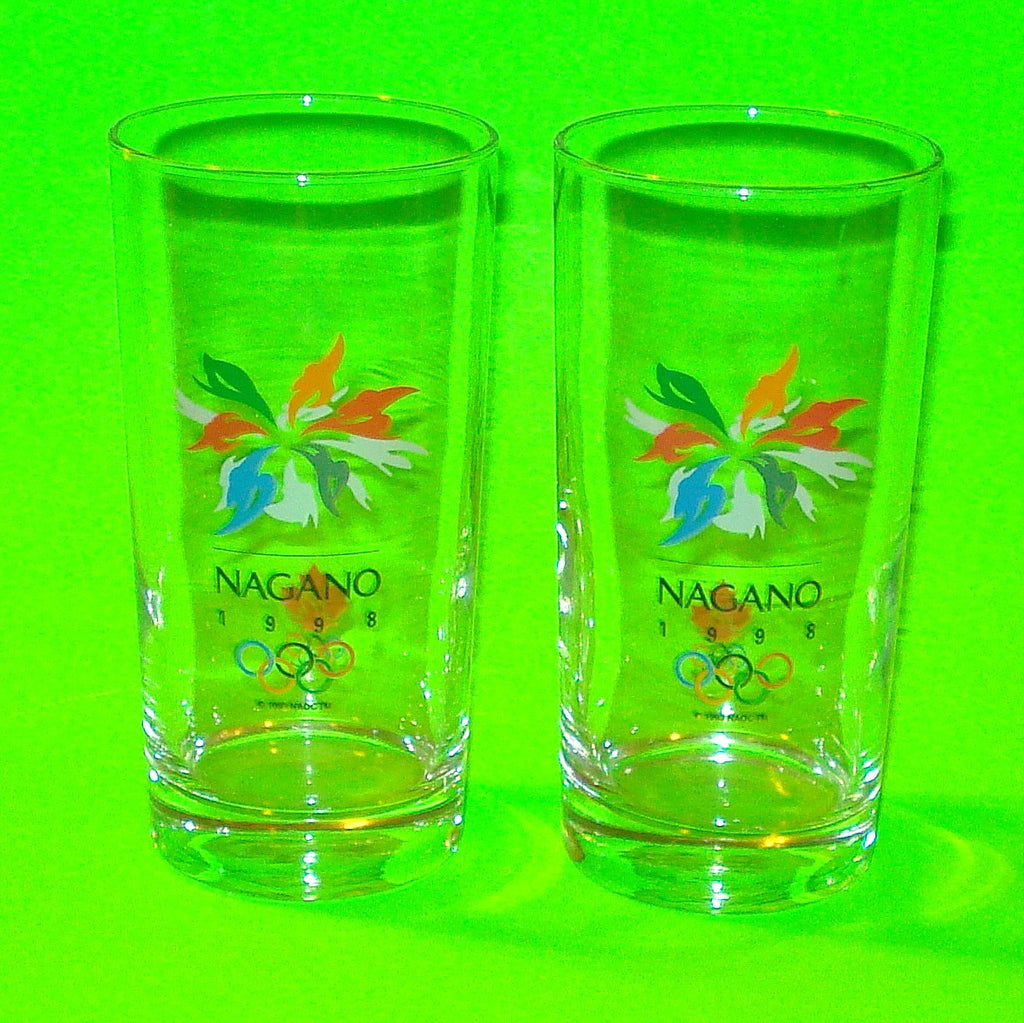 Nagano Olympic Games Glasses - Set of Two
$24.00
Produced the year prior to the 1998 Winter Olympic Games in Nagano, Japan, these historic pieces are a fun addition to any collection!
In durable glass, these feature the Nagaon Olympics logo on one side, including the Olympic Rings, and the team Canada flame and Maple leaf logo on the back. The Nagano imagery represents a flower, with each petal displaying an athlete practicing a different winter sport. It was given the name "Snowflower" for it's resemblance to a snowflake! You get a set of two glasses.
Each glass measures 2 1/2" across at base, and 5 1/2" tall. New condition, with no chips, cracks, discolouration, or other signs of wear. Pristine!
All of our vintage pieces are carefully curated to be fun and original - we hope you think so, too!