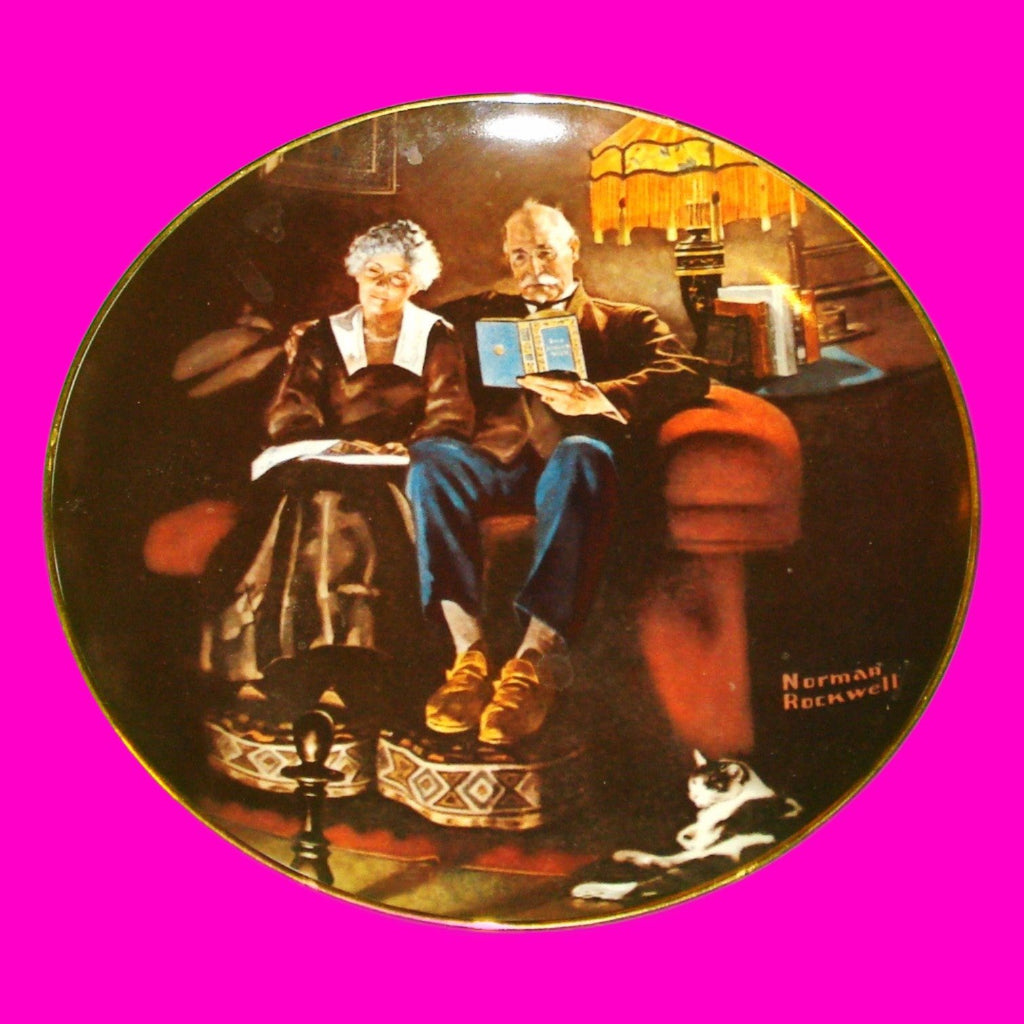 Norman Rockwell Plate - Evening's Ease
$8.00 $16.00
A classic scene of Americana, have a sit-down and relax after dinner, with this couple!
This collectible plate features the Norman Rockwell scene, "Evening's Ease" the fourth of six in the "Rockwell's Light Campaign Series" which was designed to sell modern electric lighting to America! The plates for this series were produced in 1983, by the Edwin M. Knowles company of West Virginia.
Plate measures 8.5" across, and is fine china, with gold plate edging. New condition, with no chips, crack, discolouration, or other damage. Comes with certificate of authenticity, and original booklet.
All of our vintage pieces are carefully curated to be fun and original! We hope you think so, too!