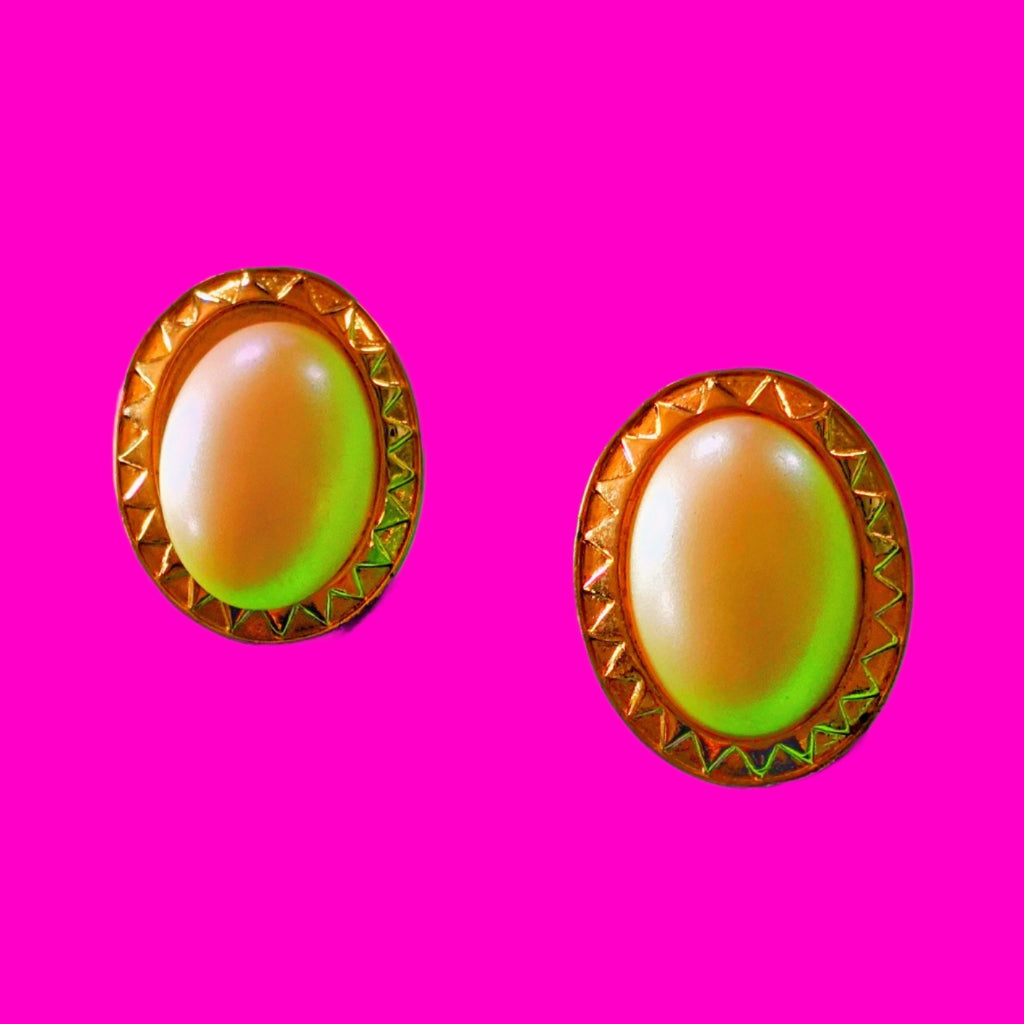 Pearl Cameo Oval Earrings
$4.00 $6.00
S
uper shimmery faux pearl lucite cabs are mounted to glossy gold plate patterned frames!
In a classic retro style, these earrings have pierced post style backs.
Earrings measure 1" across, by 1 1/4" long.
One pearl piece is slightly offset (see pictures).
Otherwise, new condition, with no loose or missing bits, no chips, cracks, bends, scratches, or other signs of wear. Vintage 1950s.
All of our vintage jewelry is cleaned with a non-abrasive hospital-grade virucide, with virucidal, bactericidal and disinfectant properties.