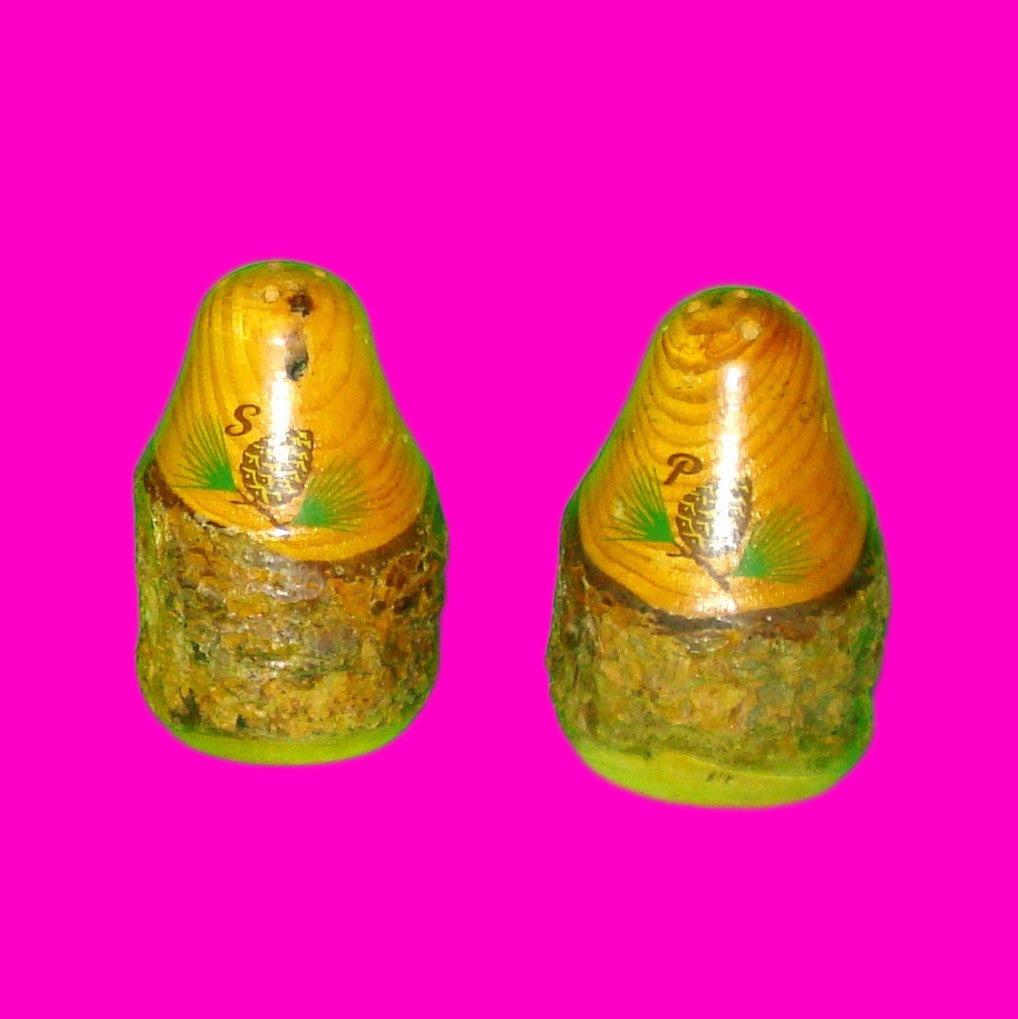 Picnic Perfect Salt & Pepper Shakers
$12.00
I want to go by the river and put a blanket on the grass, I'll pour my heart and soul into your wine glass,
I'll kiss you for an appetizer and love you for the meal, then I'll ask for your hand in marriage as I look up lovingly and kneel,
I wanna take you on a picnic, a picnic of love under the blue sky above,
Love, Love, Love...

These rustic S&P shakers are picnic perfect! Featuring carved pine wood, keeping the bark intact, and a retro stamped cone with wisps of fir branches right on the shaker! It's all sealed in with a beautiful honey gloss, which really brings out the grain of the wood.

Each shaker measures 1 3/4" across, by 2 3/4" tall. Excellent condition, with no chips, cracks, discolouration or other signs of wear. Bottom stoppers not included, but fit a standard 1" or smaller cork. New condition, clean and appropriate for use.