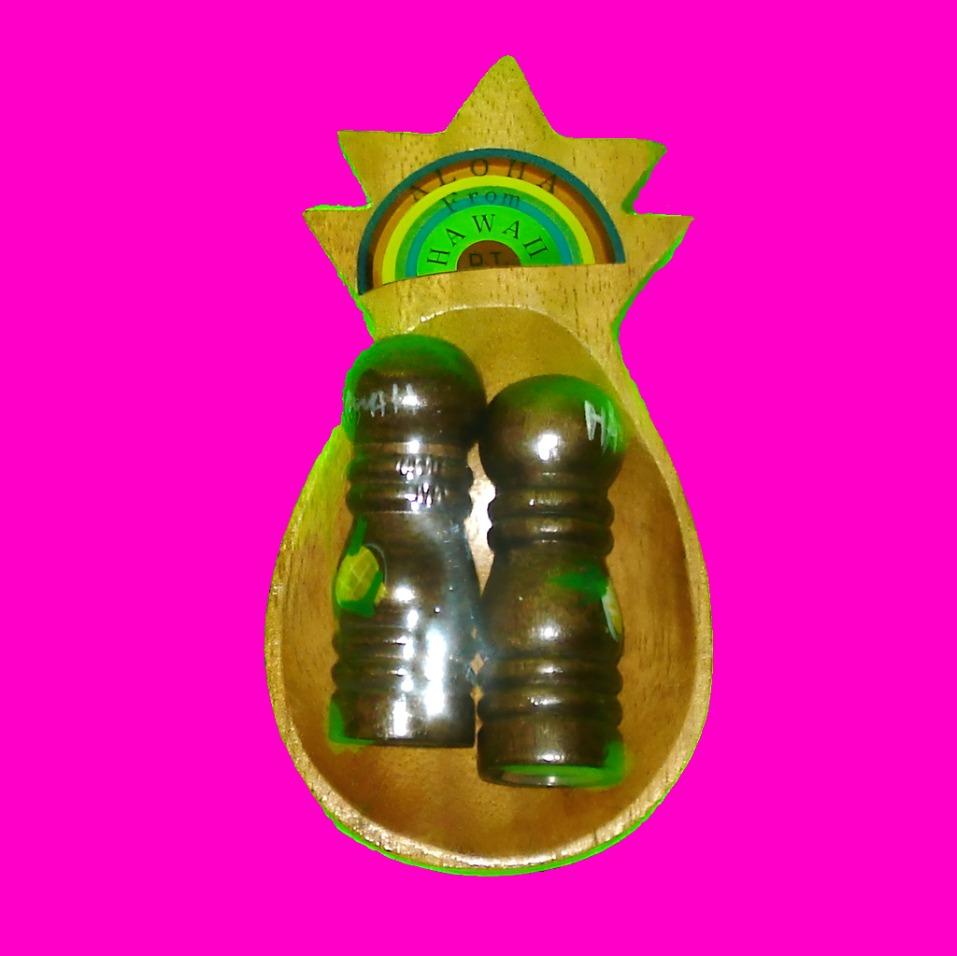 Pineapple Express Hawaii Salt and Pepper Shakers
$12.00
Come with me while the moon is on the sea, the night is young and so are we, so are we,
Dreams come true in blue Hawaii, and mine could all come true this magic night of nights with you...

Get swept away to the tropical isles, with this super retro S&P shaker set from blue Hawaii! Featuring dark stained wood S&P shakers set in a coconut wood carved bowl in a cute & kitschy pineapple shape! Pass the POG around, and pile your garnish in this sweet dish!

Each shaker measures 1 1/8" across, by 3" tall; pineapple dish is 3 1/8" across, by 6" long. Comes in original packaging, with super rare rainbow sticker - never opened!