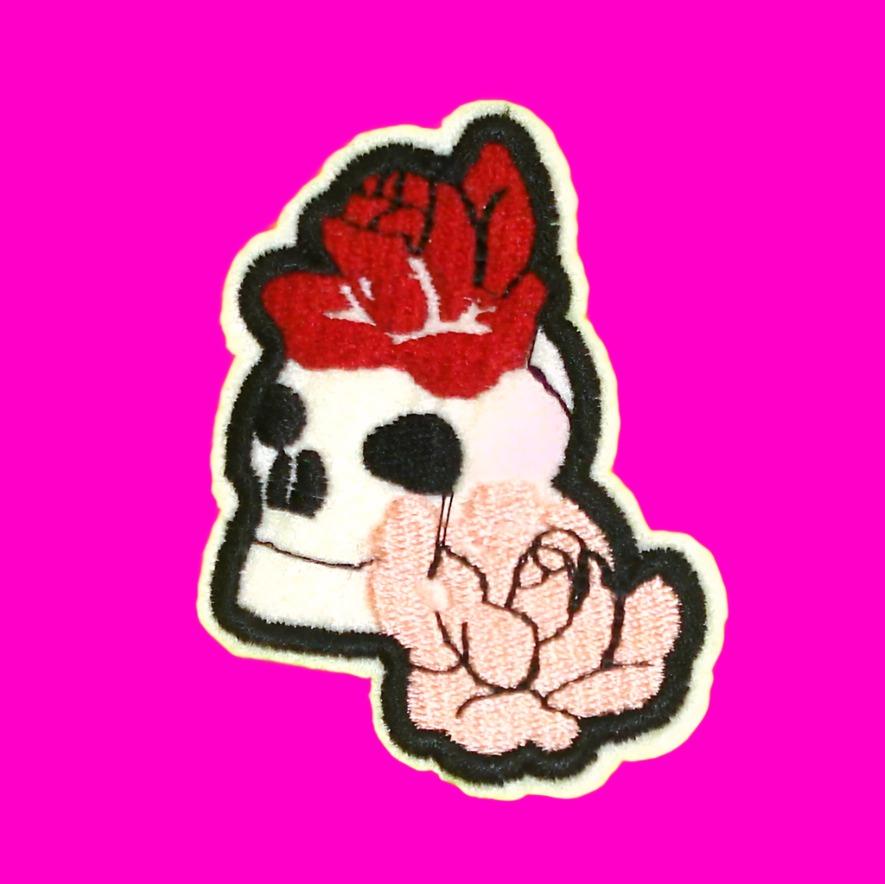 Rosita Skull Patch
$4.00
This lovely senorita would love to have a dance! A pretty thing in her day, she still wears flowers in her hair!
Patch measures 2 3/8" across, by 3" long. Black, pink and red cotton/poly blend thread on white cotton felt. Iron-on adhesive on back.
All of our items are either one-of-a-kind, or made in very limited quantities. Get it before it disappears!