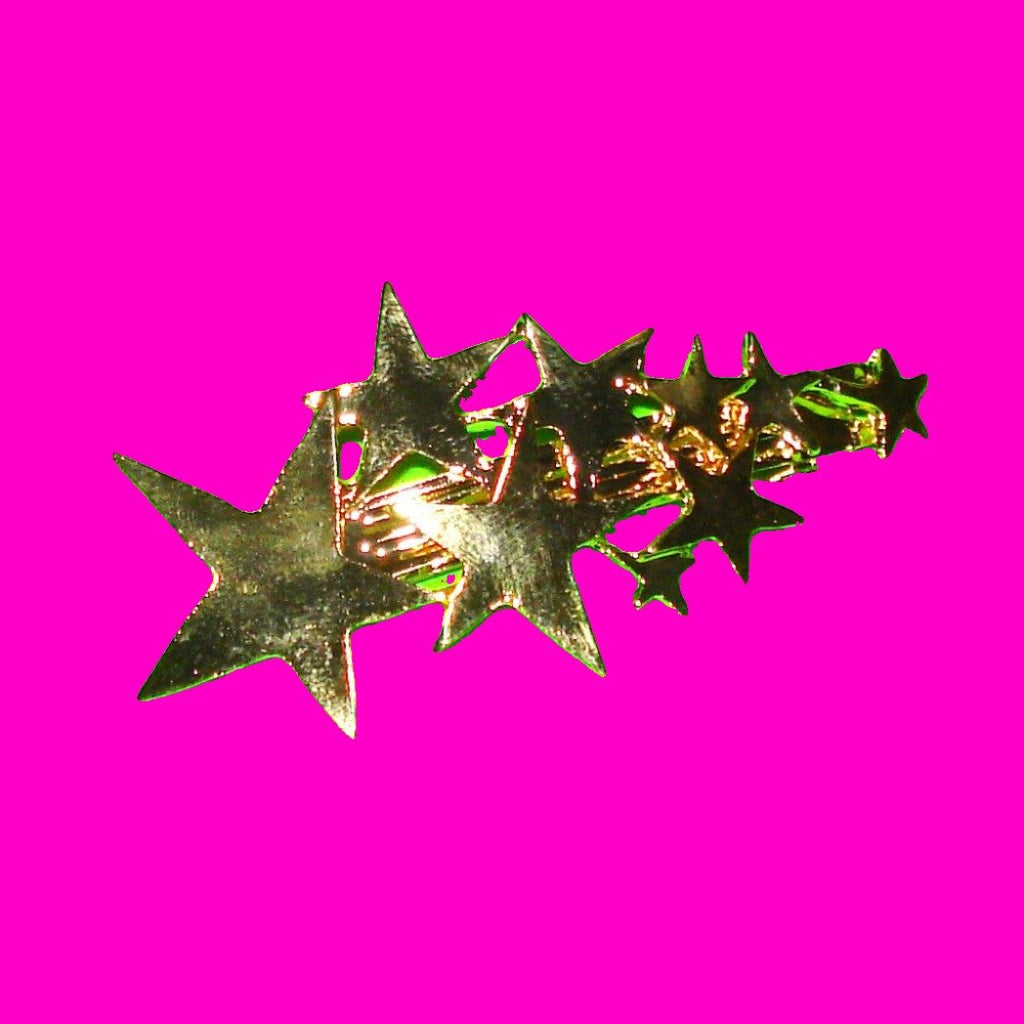 Shooting Stars Hair Clip
$12.00
A shimmery cluster of golden shooting stars, to wear in your hair! In super shiny gold tone, this clip is perfect for everyone, from punk to star child!

Clip measures 3" across, by 1 1/2" tall, and is mounted to a matching 2" gold tone bar clip.

All of our items are either one-of-a-kind, or made in very limited quantities. If something catches your fancy, scoop it up before someone else does!