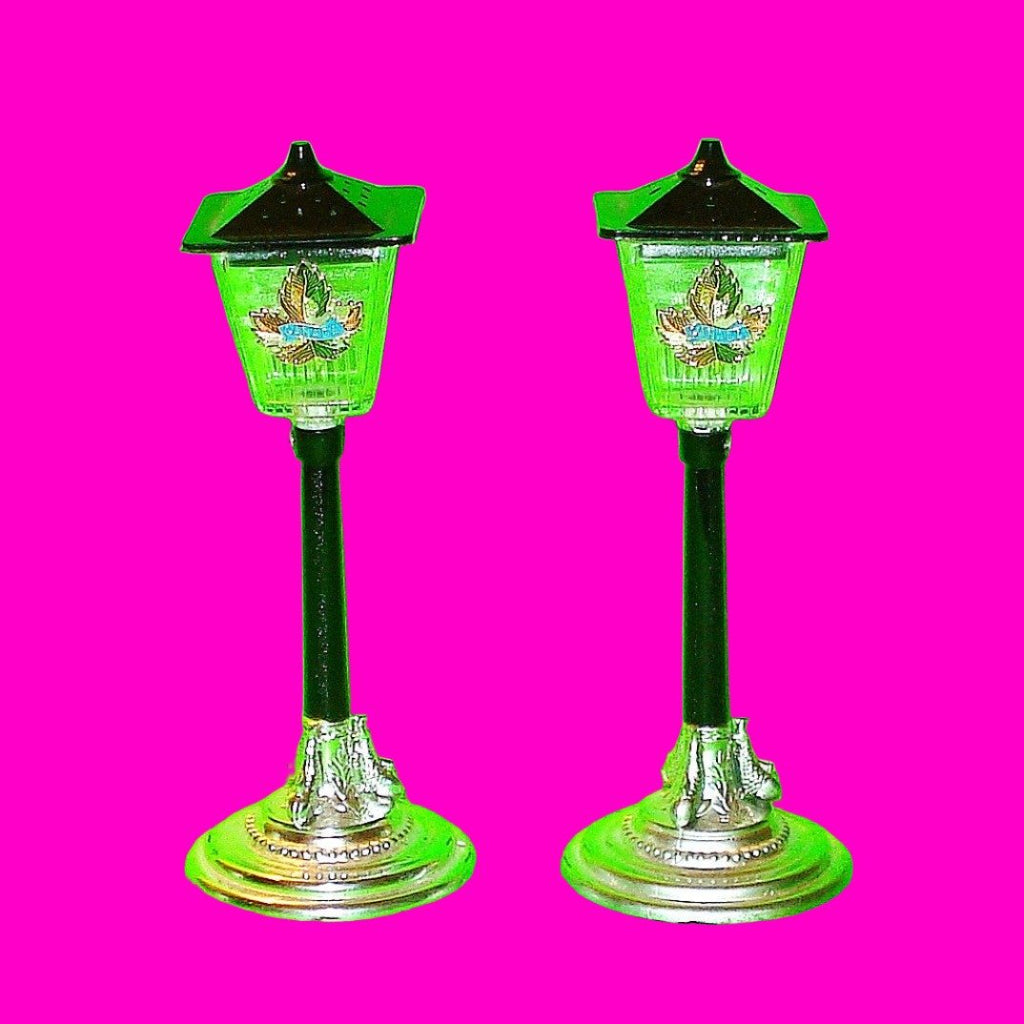 Streetlight Salt & Pepper Shakers
$12.00
Straight from Canada, these old-time miniature streetlights will look perfect in your kitschy kitchen, or S&P collection!
In a mix of black, clear, and silver acrylic, these shakers feature ornate Koi fish and leaf detail to the silver tone bases, removable lids as stoppers, and a shimmery Maple leaf on each shaker!
Each shaker measures 2" across, and 5 1/4" tall. New condition, with no chips, cracks, discolouration or other signs of wear. Vintage 1980s, Made in Hong Kong.
All of our vintage pieces are carefully curated to be fun and original! We hope you think so, too!