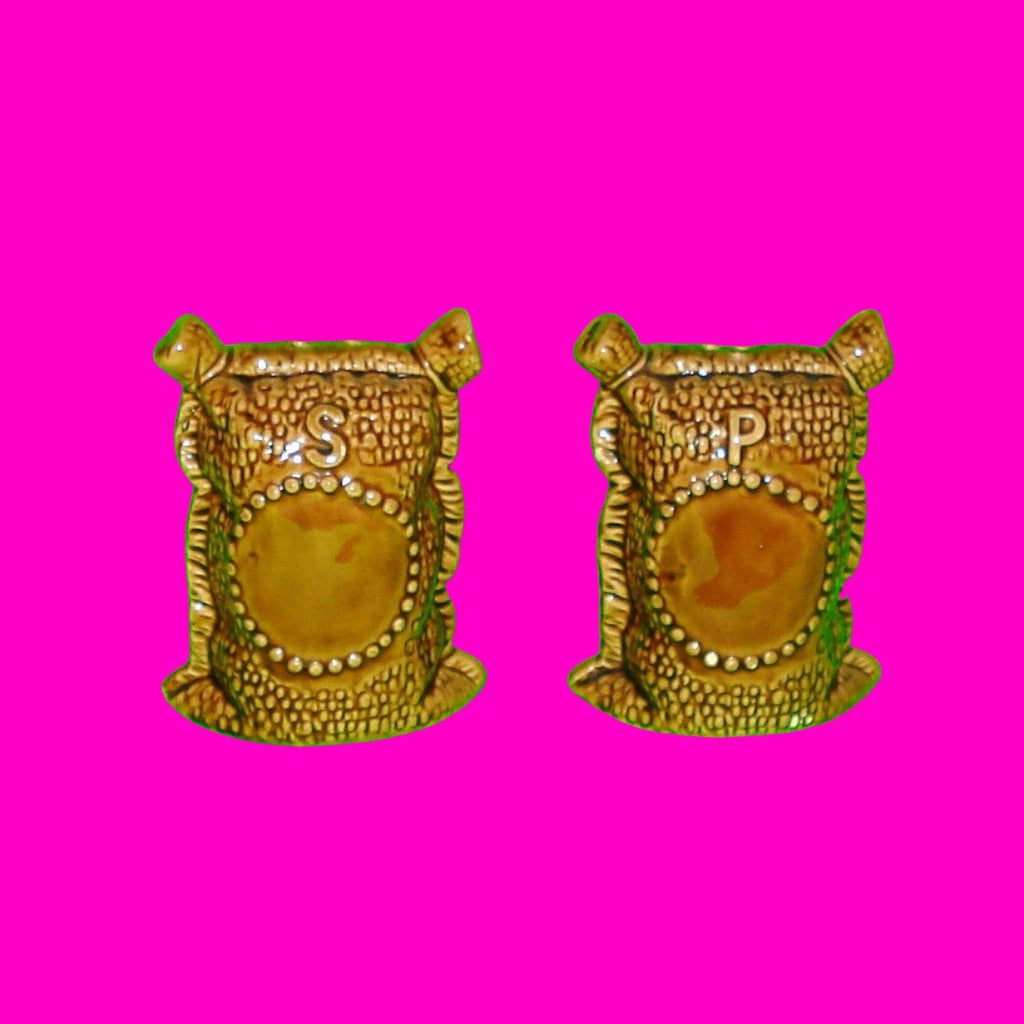 Sugar Sack Salt & Pepper Shakers
$12.00
There's a crazy little shack beyond the tracks and ev'rybody calls it the sugar shack,
Well, it's just a coffeehouse and it's made out of wood, espresso coffee tastes mighty good,
That's not the reason why I've got to get back to that sugar shack,
Whoa baby, to that sugar shack...

These ceramic shakers have a luxe dark glaze, and a kitschy cool shape! Highly detailed sugar sacks are emblazoned with 'S' and 'P', and are perfect for your retro collection or kitschy kitchen! Hallmarked 'JAPAN' across the bottom of each shaker.

Each shaker measures 3" across, 2" wide, and 3 3/4" tall. Excellent condition, with very slight wear to glaze on lower right of pepper shaker (see pictures); otherwise, like new, with no chips, cracks, disoclouration or other signs of wear. Bottom stoppers included. Clean and appropriate for use. Vintage 1950s.