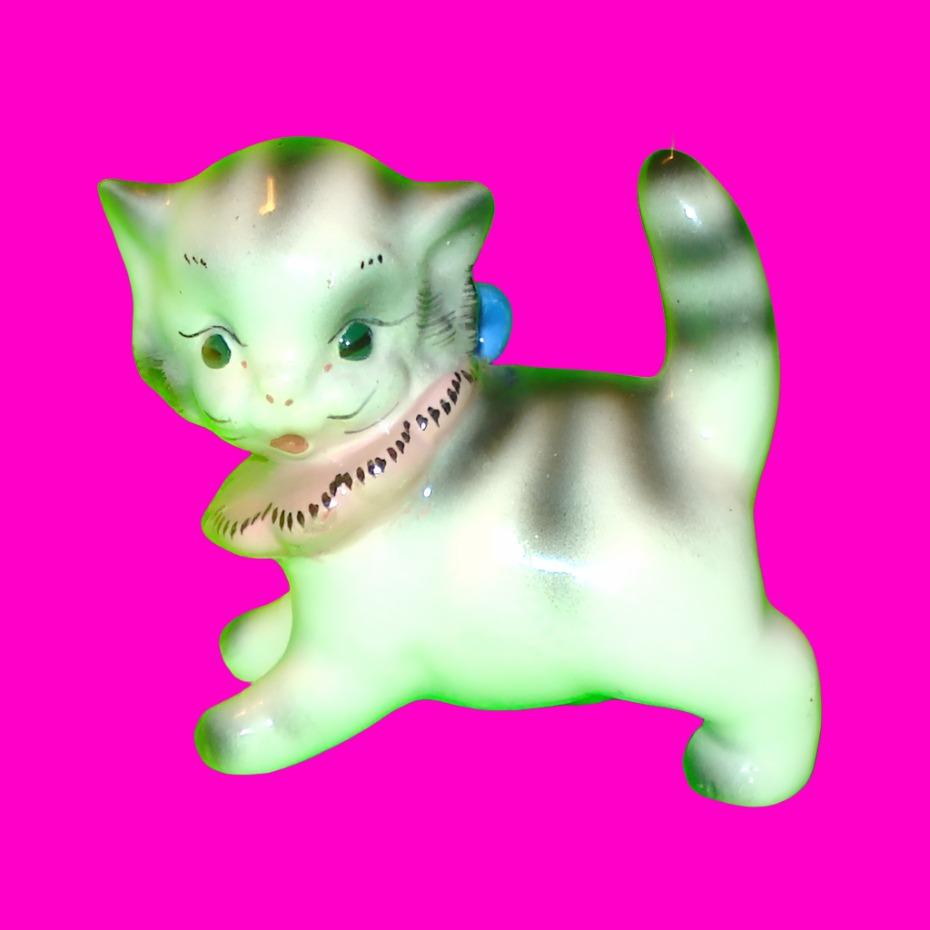 Sweet Kitty Curio Figurine
$14.00
This kitschy figurine is adorable beyond compare! Too cute for words, this little kitten is all dressed up, and ready to play, with a pretty pink collar, tied with a powder blue ribbon!
In ceramic, with glossy glaze, this sweetheart has some stunning detail, from the hand-brushed stripes, and detailing on the eyes and collar!
Figurine measures 2 3/4" across, by 2 1/2" tall. Excellent condition, with a light chip to the back of the blue bow - see pictures. No cracks, loose bits, discolouration or other signs of wear. Perfect for your kitschy curio collection!
All of our vintage pieces are carefully curated to be fun and original! We hope you think so too!