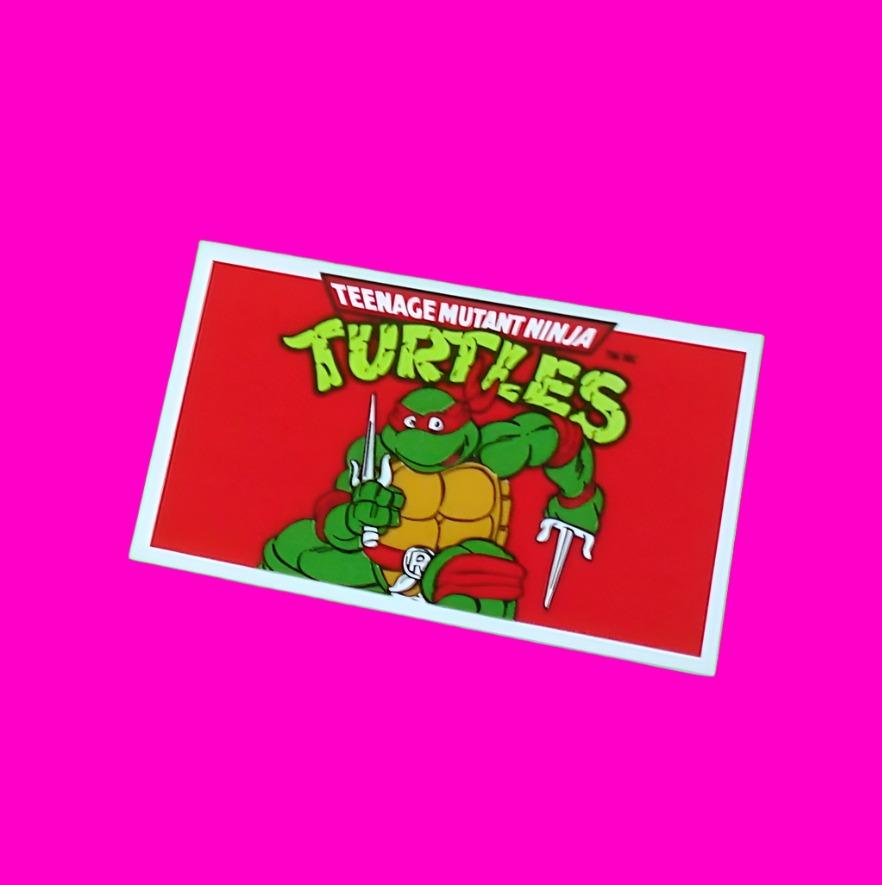 Teenage Mutant Ninja Turtles Party Invitation - Single Card
$4.00
It's time to party with Raphael!
This bad boy will slice and dice your pizza, with his super sais!
Quick tempered and sarcastic, this brooding dude is expecting your invitation!

Single authentic vintage 1988 party invitation card!
Perfect for your retro pizza party, or great for a collector!

Each card measures 5 1/4" across, by 3 5/16" long, and comes with envelopes.