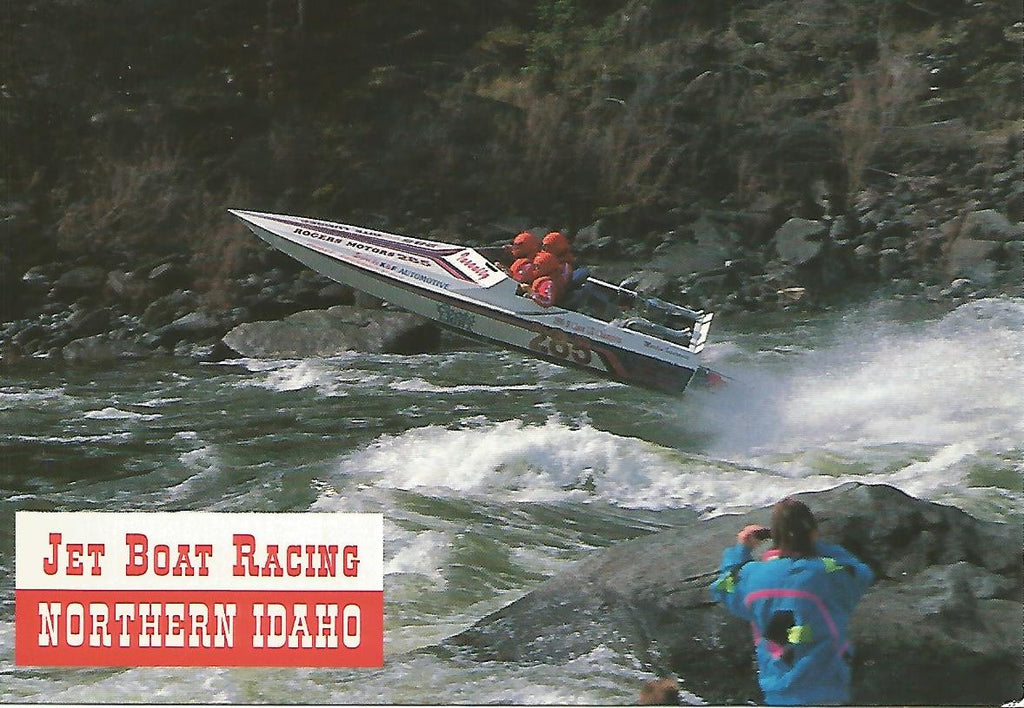 USA - Idaho - Jet Boat Racing Postcard
$3.00
Region - North America, United States, Idaho
Subject - Scenic, Recreation
Artist - Frank Mignerey
Publisher - John Hinde Curteich Inc., Intermountain Card & Souvenirs
Era - Photochrome, 1990s
Type - Photochrome
Measurements - 6" by 4"
Grade - 2
Posted - Postally Unused
Grade 2 - Near Mint Condition - Very minimal corner and / or edge wear. close to perfect.  These postcards are still in nice condition. Postcards of this grade may be postal used or unused and may have writing on front and / or back. There may be light yellowing from age or from being in an album.
*Note - There is some light corner wear (see pictures)