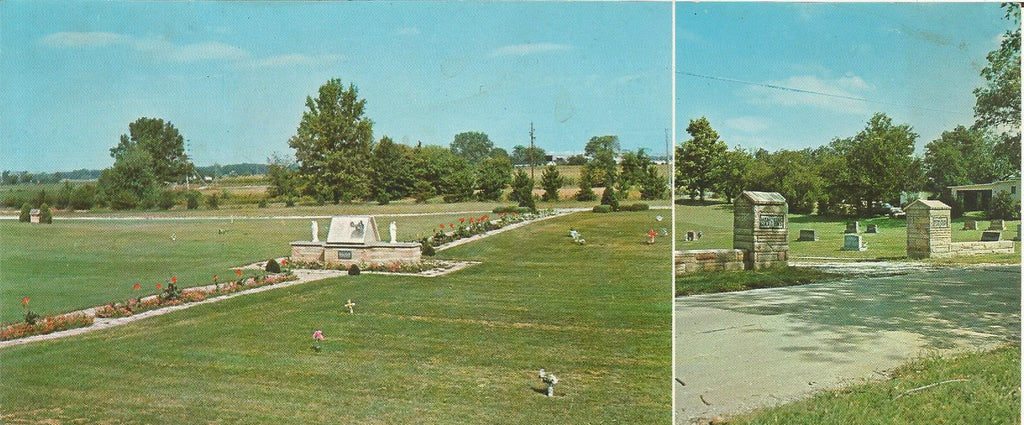 USA - Indiana - Winimac - McKinley Memorial Cemetery Postcard
$5.00
Region - North America, United States, Indiana
Subject - Cemeteries, Death Care, Advertising, Multiview
Artist - Unknown
Publisher - Koppel Color Card, for Florida Natural Color

Era - Photochrome
Type - Photochrome, 1950s
Measurements - Oddsized - 8 1/4" by 3 1/2"
Grade - 1
Posted - Postally Unused

Grade 1 - Mint Condition - Perfect or nearly perfect corners and edges.
Postcards of this grade may be postal used or unused and may have writing on front and/or back.
There may be light yellowing from age or from being in an album.

*PLEASE NOTE*  This is a vintage postcard, in new or like new condition - see pictures