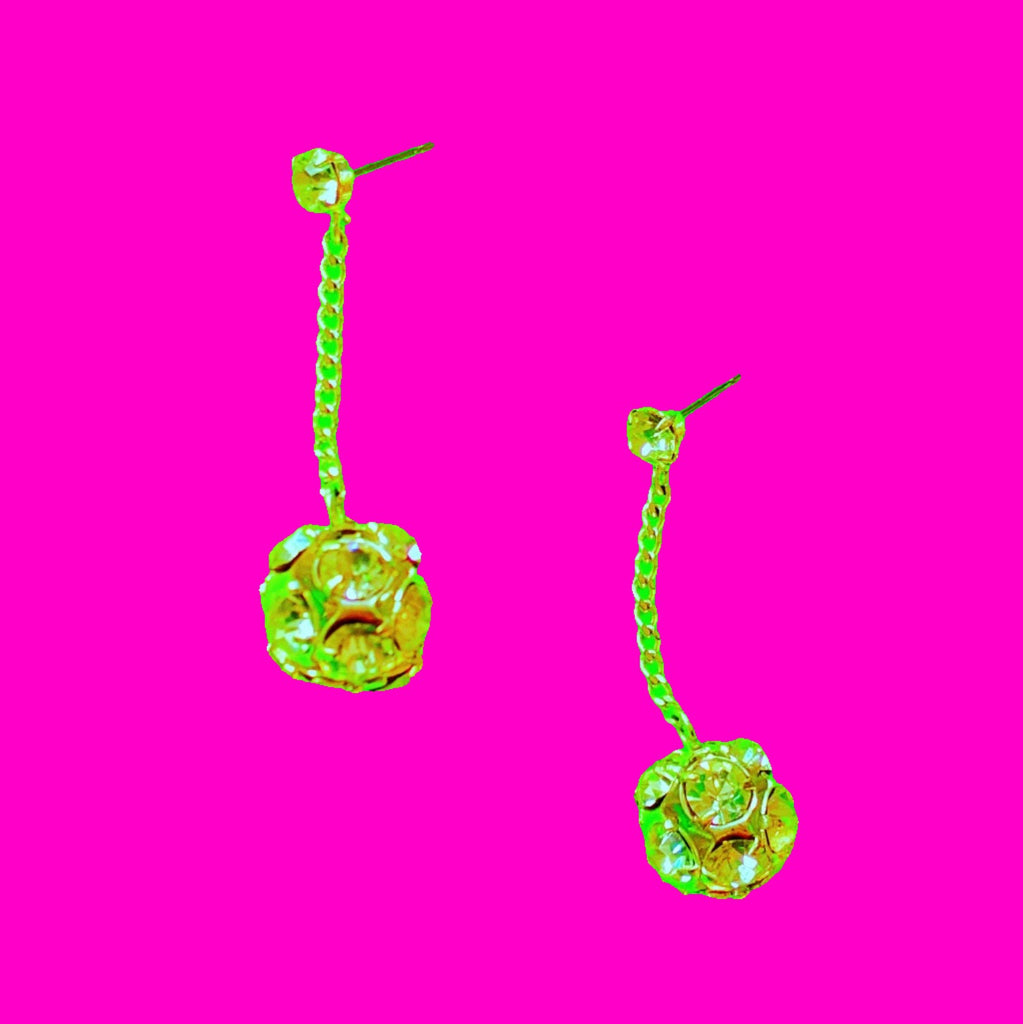 Rhinestone Globe Dangle Earrings
$12.00 $16.00
 Brilliant clear/white rhinestones glimmer and shine on these beautiful classic 50s earrings!

So pretty, each earring features a globe of twelve perfect stones with a high bevel cut, for maximum sparkle!
Hung on silver plate chain, from matching rhinestone studs.

Earrings measure 7/16" across, by 1.75" long; rhinestones measure 5mm.
Excellent condition, with no loose or missing stones, no chips, cracks, bends, discolouration, or other signs of wear.

All of our vintage jewelry is cleaned with a hospital-grade virucide, with virucidal, bactericidal and disinfectant properties.