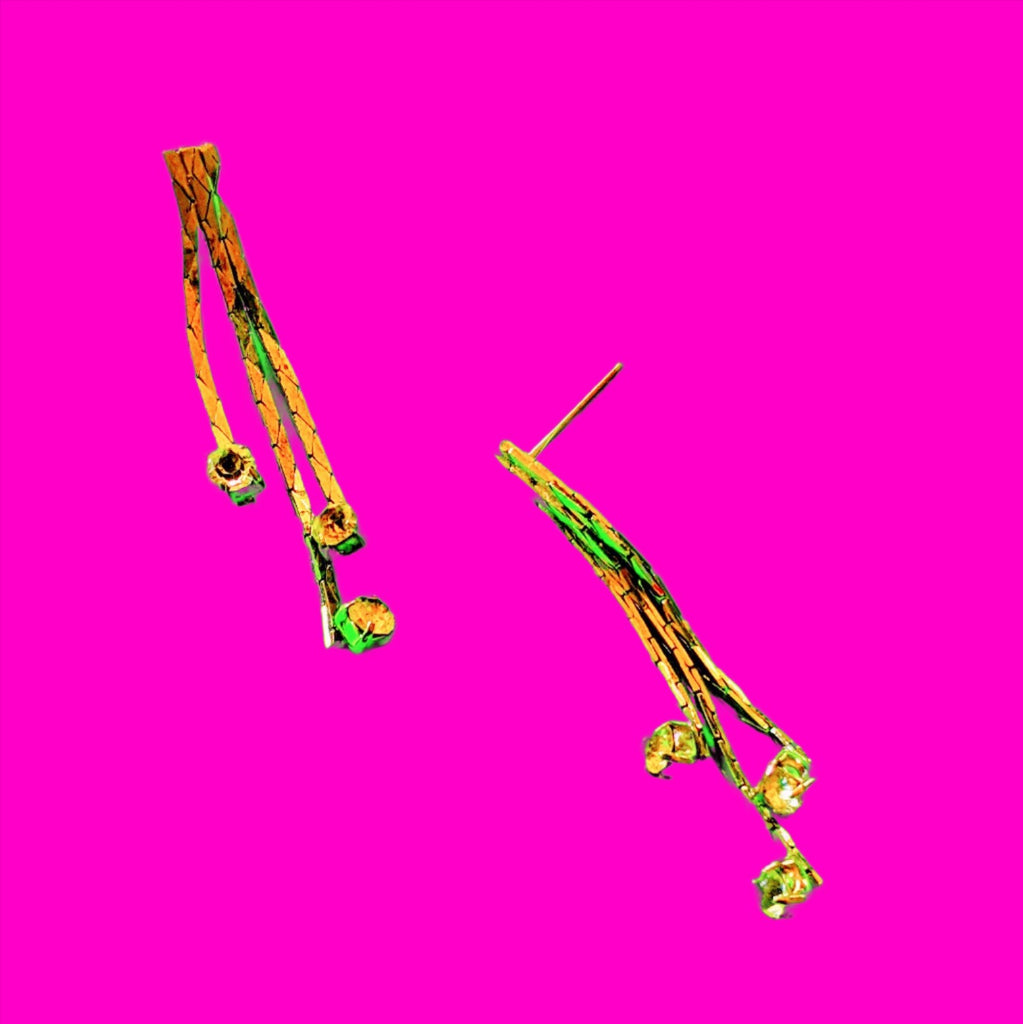 Rhinestone Fringe Earrings
$16.00
 Three perfect rhinestones, cut for maximum sparkle and shine dangle at the end of slinky lengths of silver chain!

Such a pretty and classic earring, they have pierced post style backs.

Earrings measure 1.5" long; rhinestones measure 3.5mm, and have enclose-back pronged settings.
Excellent condition, with no loose or missing stones, no kinks, chips, cracks, bends, discolouration, or other signs of wear. Like new!
Vintage 1960s.

All of our vintage jewelery is cleaned with a hospital-grade virucide, with virucidal, bactericidal and disinfectant properties.