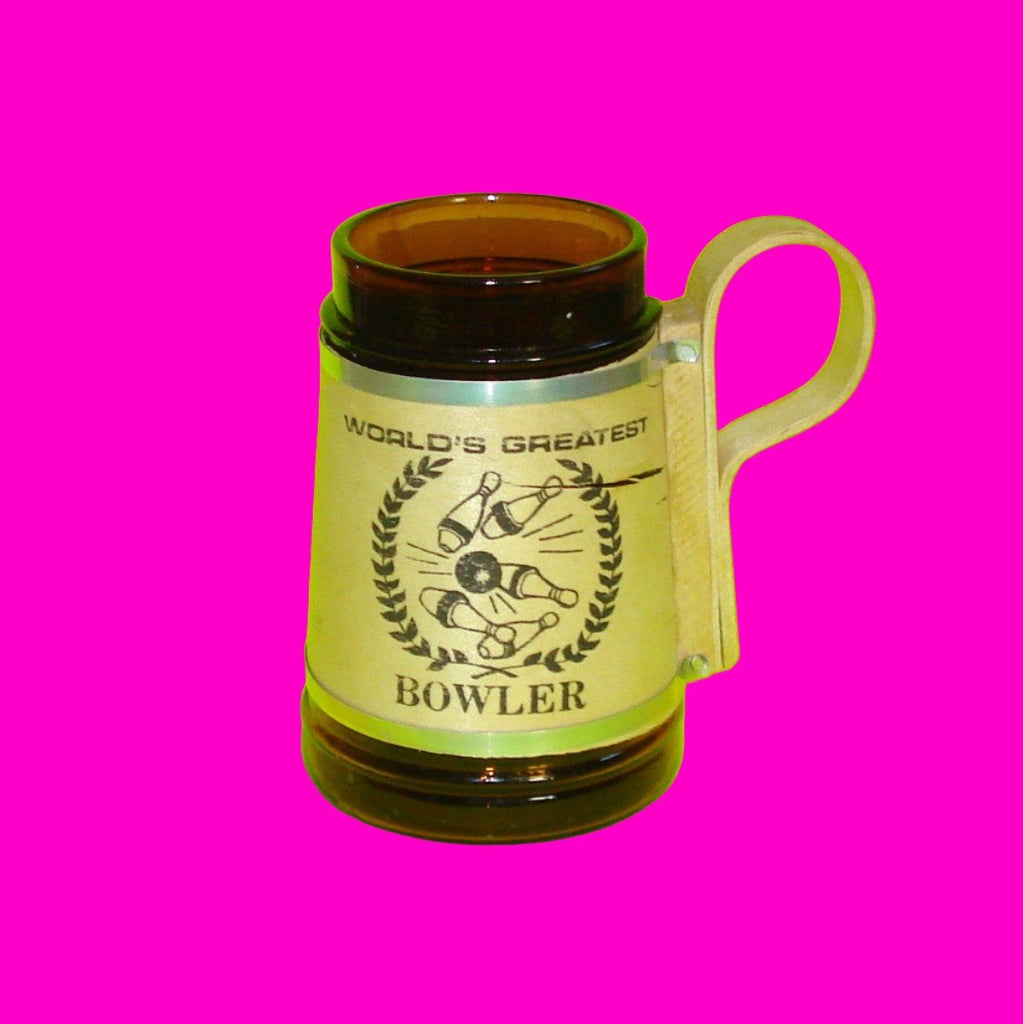 World's Best Bowler Beer Stein
$16.00
Bowl strike after strike, with this super rad mug! This mug features fabulous dark amber glass, wrapped in wood, with a swanky wood handle. Not exactly the World's Best Bowler? Gutterball getter? Who cares! With this mug full of your favourite bevvie, you'll be having a great time, anyway!

Stein measures 5 1/4" tall, 3 1/2" bottom width, 2 3/4" top width, & 5 1/2" across, including handle. Vintage from the 1960s. Thick glass that could be used with hot or cold liquids. Splitting to wood wrap (see picture) is original to mug, not damage. Pristine condition, with no chips, cracks, bends, discolouration, or signs of wear Looks like it has never been used!

Take it out to your beer league, or rock it at your theme party!