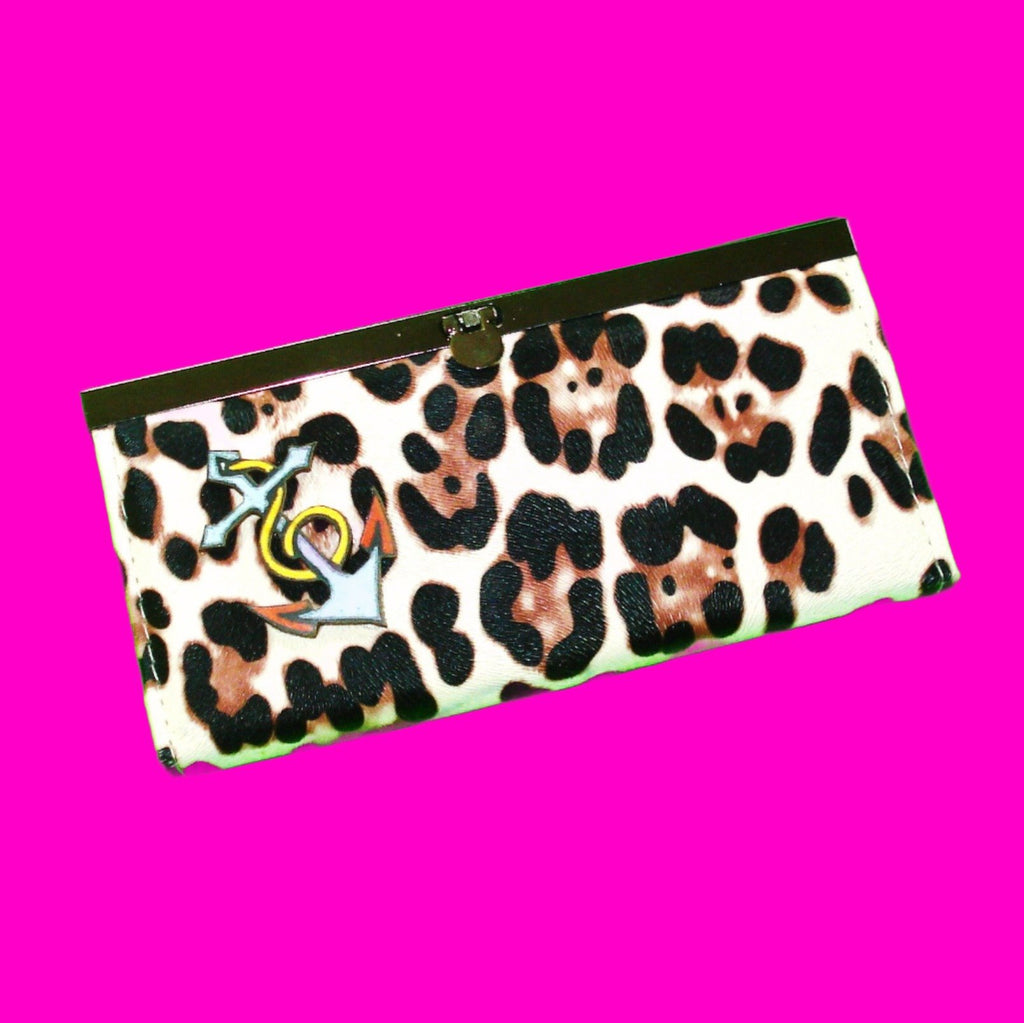 Anchor Accordian Wallet
$32.00
A bold red and blue old school anchor is the focal piece of this textured vinyl animal print vintage clutch!
Purse measures 7 1/2" across, 4" long, and opens to 6" at the top. Made from bonded textured vinyl, with durable black rayon lining, with an interior zippered pocket, and all the slots and pockets you can dream of! Metal tab and slot closure. Anchor applique is laser-cut wood, embossed with sealed paper.
One-of-a-kind - get it before it's gone!